Divi design team has designed a completely new Creative CV Layout Pack for this week. This Layout Pack offers a professional website design for creative people seeking for an efficient web platform to showcase their work. It can be used to highlight abilities, job experience, training, and more on a résumé. It even offers pre-designed layouts for showing whole portfolios and projects in a professional, well-balanced look that is both attractive and easy to read.
Landing Page


Home Page Design


About Page Design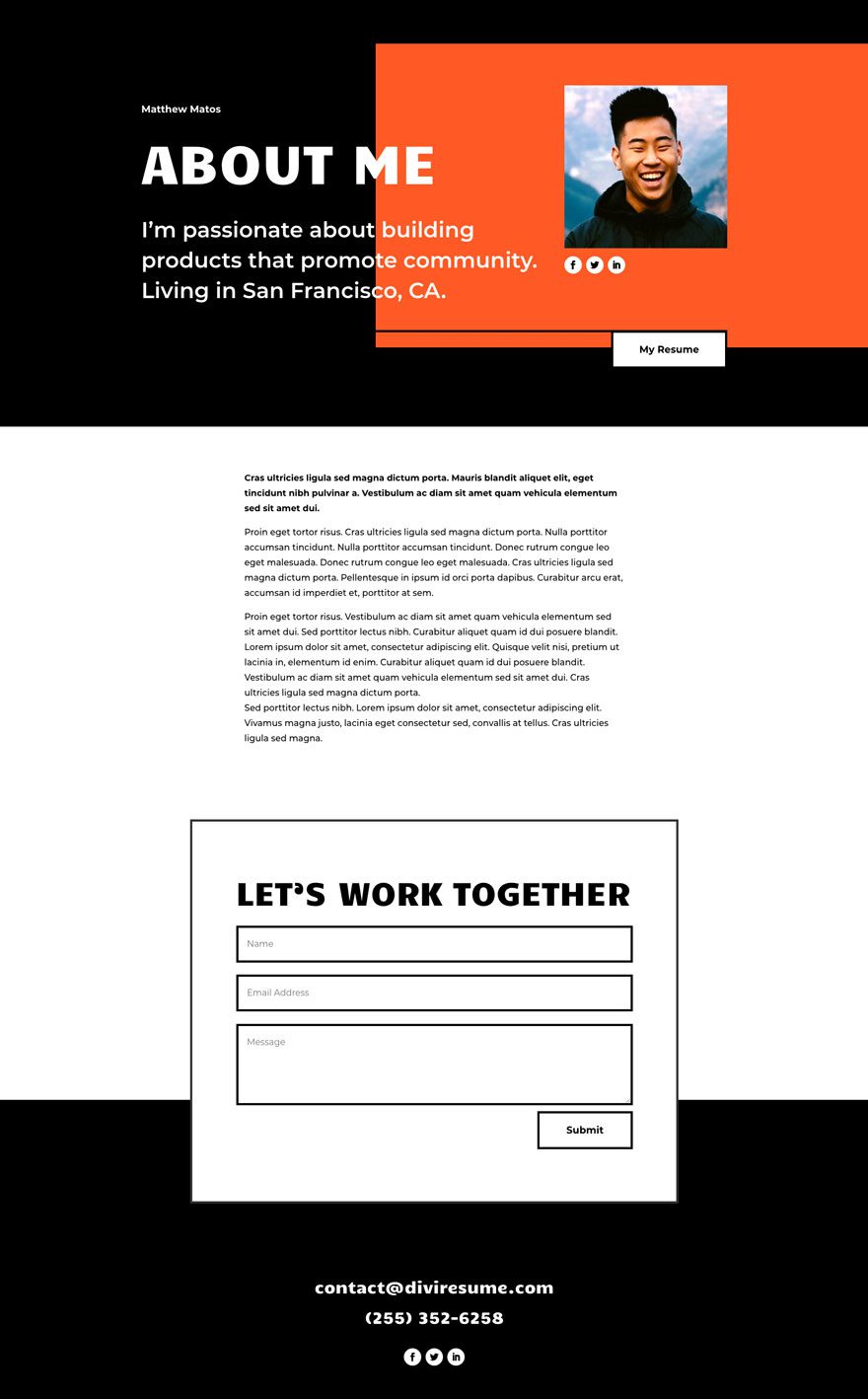 Blog Page Design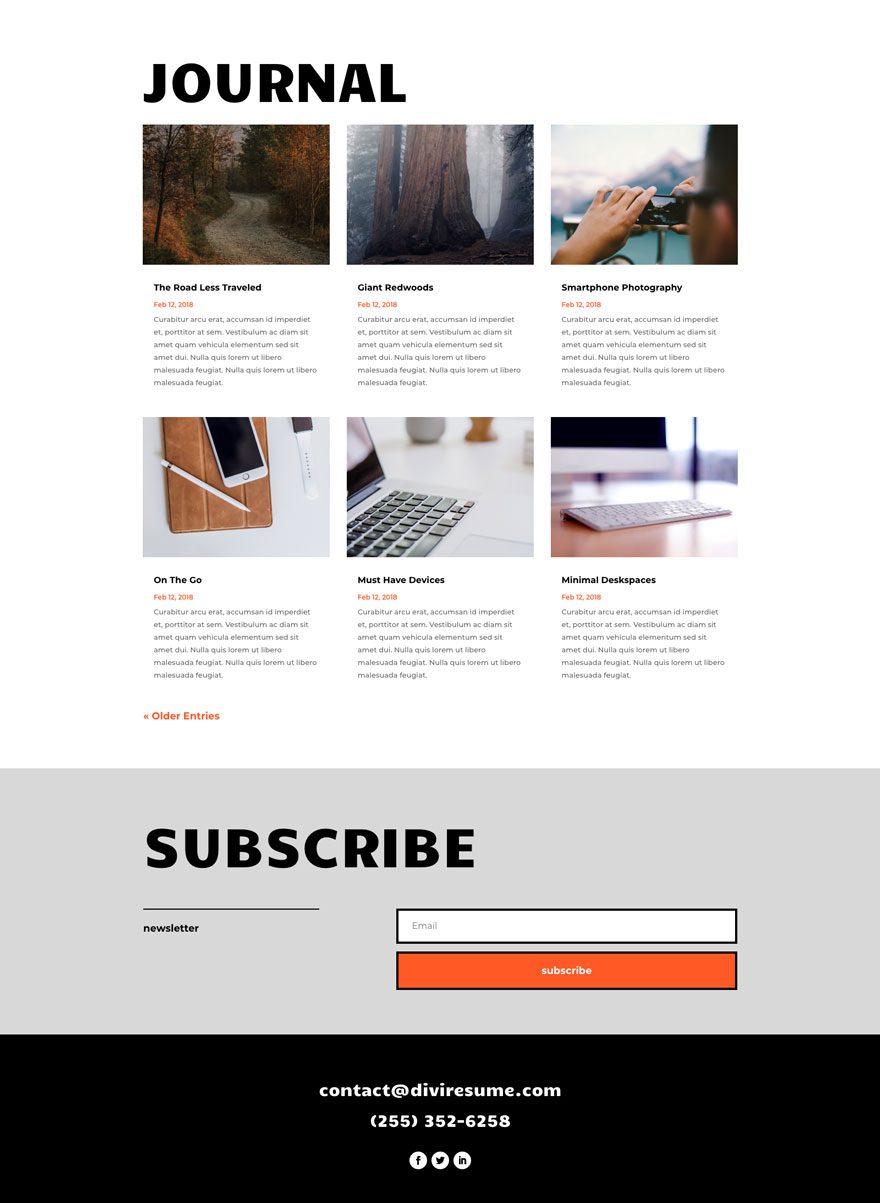 Contact Page Design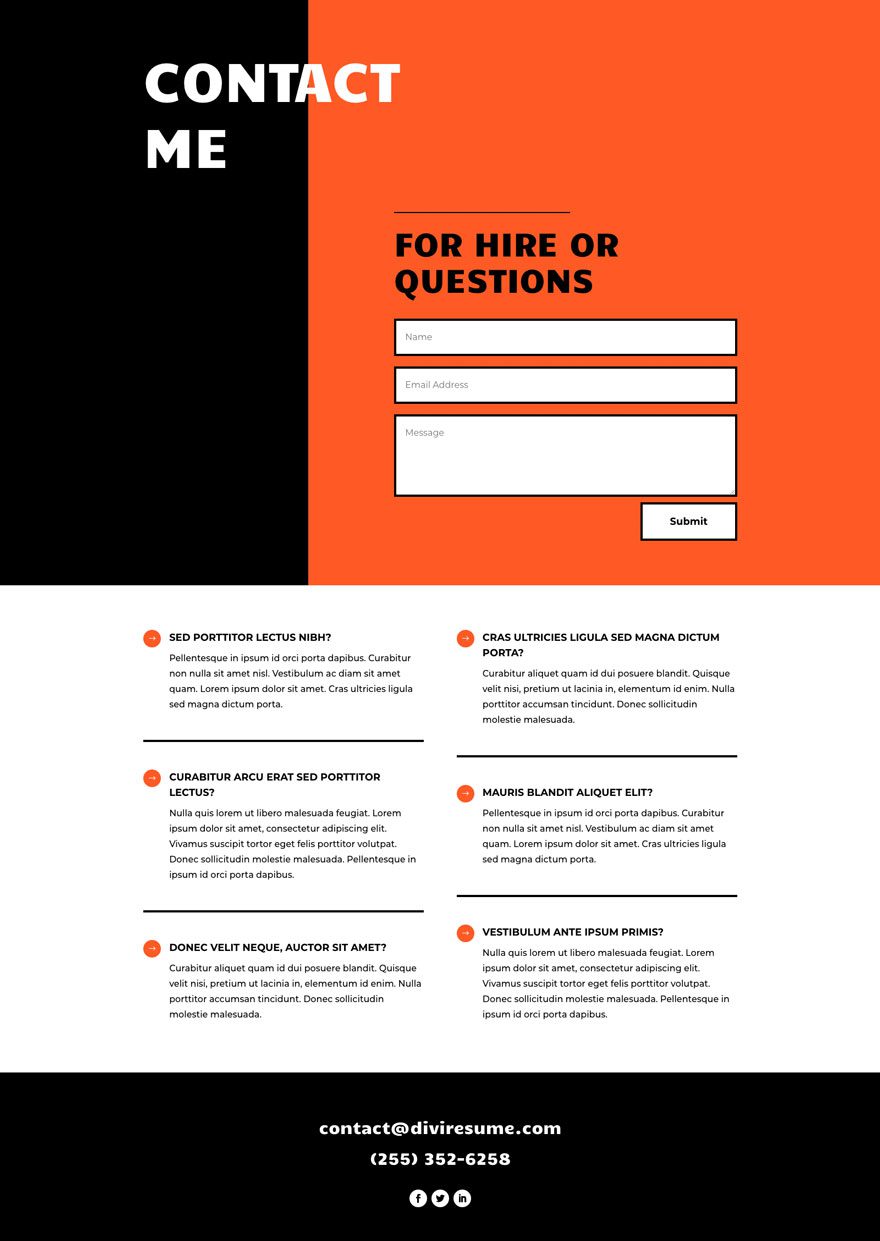 Portfolio Page Design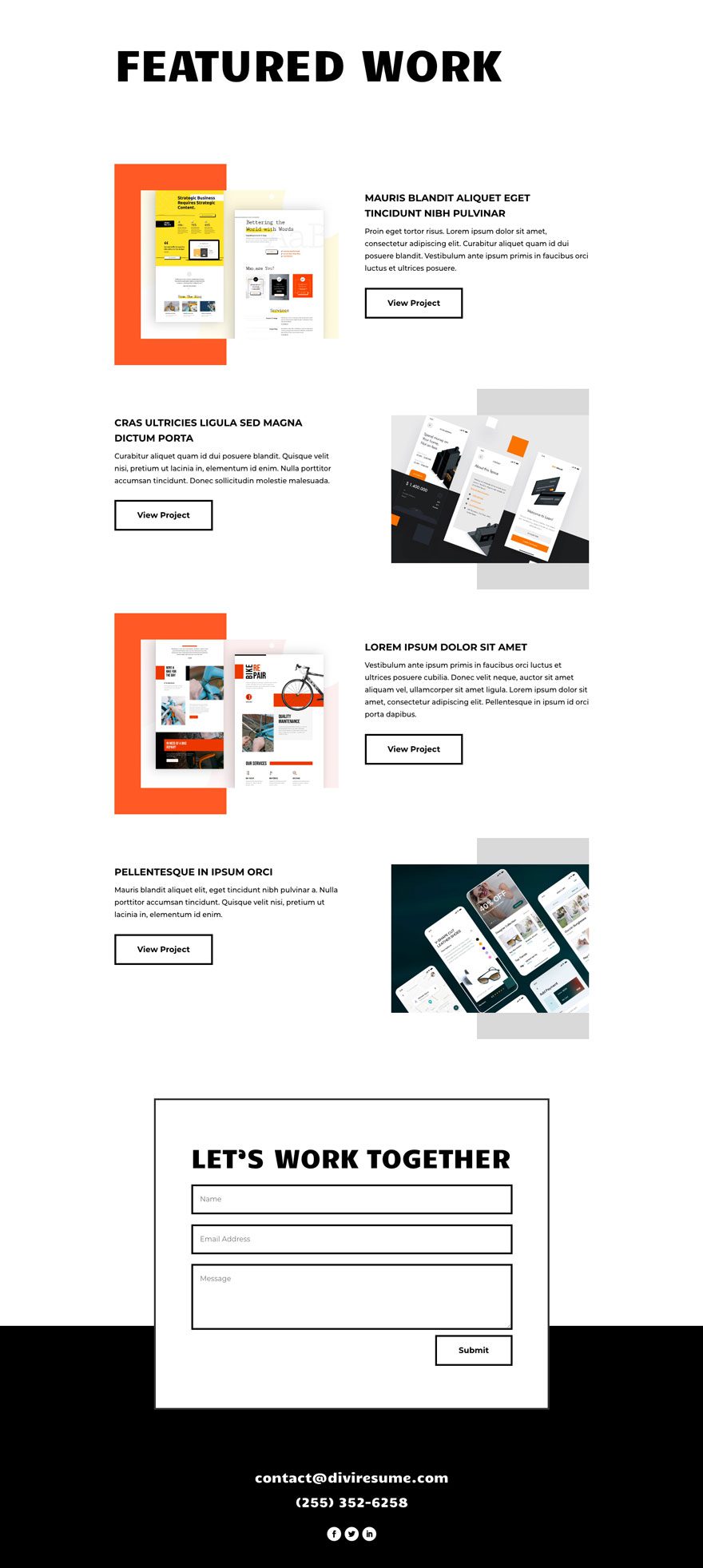 Project Page Design

Features

The Creative CV Layout collection includes a portfolio page as well as a project page, as well as other page layouts for advertising cv information for creatives online. Images come out as the focus point because to the basic style.