Divi organic layout 2 is fully responsive on all devices. You could use this design for your own website or for a customer's. This design can be used on an unlimited number of websites.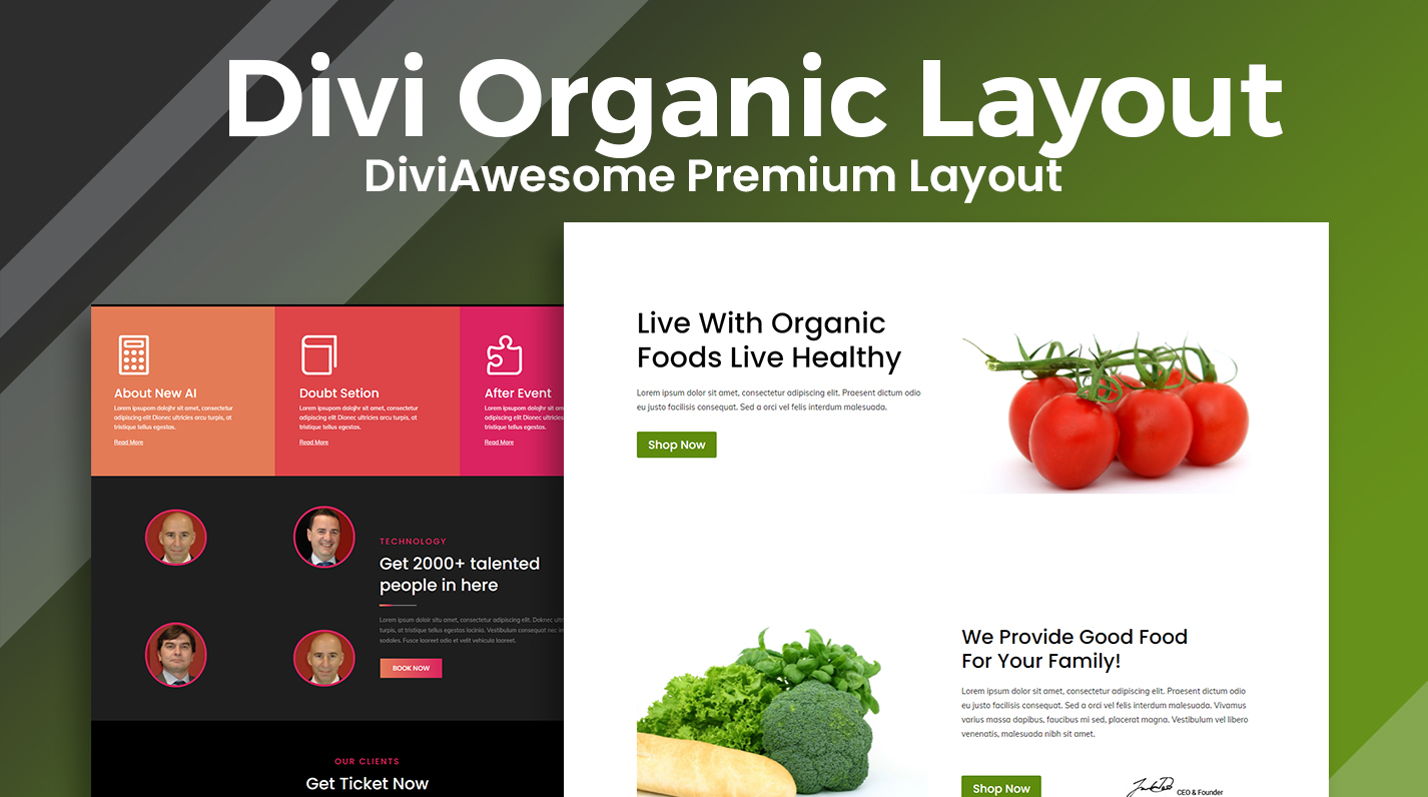 Layout Benefits:
You could instantly import the layout utilizing Divi's portability option; if you have any difficulty importing the layout, you may refer to their tutorial.
Across all devices, the design is responsive. You could use it on a mobile device, a desktop computer, or a tablets; the experience would be the same.
It's quick and optimized to ensure you don't miss out on any leads and sales.
Divi's drag-and-drop functionality makes changing pictures and content a breeze.

Purchase Divi Organic Layout 2 In Here